Thank you for your contributions to the
Zero-Waste Mining Prize Design
! The discussions in the community have helped XPRIZE create the most impactful possible prize design for a competition in mining innovation.
The Prize Design report will soon be finalized - expect more details from us soon! We are in the final stages of the prize design process, and are anticipating launching this competition in Q2 of 2020.
In the meantime, we are transitioning the community to a
"Group"
for alumni of the Prize Design. While our current discussions will be closed, we want to give you a place in the community to stay in touch with each other, provide additional ideas and thoughts for the upcoming competition, and for us to share relevant announcements and events with you.
Click here
to find the new Zero-Waste Mining Group and learn more.
Barriers to Innovation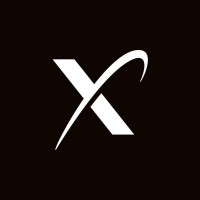 XPRIZE
Los Angeles, California
Posts: 108
admin
An essential first step in our Zero-Waste Mining Prize Design process is to determine what barriers exist that prevent our problem (in this case, mining waste) from being solved. This is necessary so we know exactly that challenges a prize competition will have to overcome.
Some of the barriers we've identified can be summarized by the following:
Innovation in Mining is Challenging: due to risk aversion, long timescales, and variability of commodities, geologies, and geographies
Lack of External Pressure: whether from policy, investors, or the public, the emphasis is on management of waste rather than prevention or remediation
Lack of Awareness: whether it's precisely knowing the composition of the rock or the waste, or even the very idea that waste can represent an opportunity
Is this list exhaustive? Is there anything else we should consider a barrier to solving the problem of mining waste? Is anything on our list actually not a barrier at all?