Thank you for your contributions to the Future of Longevity Impact Roadmap!
The discussions in this community have helped XPRIZE understand the challenges that need to be overcome to extend human lifespans and identify potential breakthroughs in longevity.
The Impact Roadmap is now complete. You can browse the interactive version on the
XPRIZE website
and download the full report.
The discussion forums about obstacles to long life, innovations in life extension and breakthroughs in longevity will be closed, but alumni of this project are invited to join the
Future of Longevity Group
to continue the conversation and stay in touch.
Individualized Play to Motivate Better Health Outcomes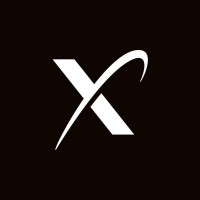 XPRIZE
Los Angeles, California
Posts: 108
admin
Outcome
By using technologies like virtual, augmented and holographic realities, together with gamification elements, users would be able to experience multiple potential futures for their bodies and minds, in a way that will motivate them to create a better future for themselves.
Impact
Many longevity treatments rely on a user's motivation and adherence to the prescribed lifestyle, diet and/or activity. As many people lack the willpower to maintain healthy habits, a tool that could enhance intrinsic motivation to do so could have impressive effects on their healthspan . It could, for example, bring to many the benefits of caloric restriction and physical exercise, or at the very least - healthier and more balanced diets.
Relevant Technologies and Techniques
Sensors
5G internet (for data sharing)
Crowdsourcing (for funding and data collection)
Open source (for data sharing)
Personalization of treatments
Gamification
Virtual reality
Holographic displays
Citizen science
Social robotics