Thank you for your contributions to the Future of Longevity Impact Roadmap!
The discussions in this community have helped XPRIZE understand the challenges that need to be overcome to extend human lifespans and identify potential breakthroughs in longevity.
The Impact Roadmap is now complete. You can browse the interactive version on the
XPRIZE website
and download the full report.
The discussion forums about obstacles to long life, innovations in life extension and breakthroughs in longevity will be closed, but alumni of this project are invited to join the
Future of Longevity Group
to continue the conversation and stay in touch.
High-Fidelity Visualization of Aging Outcomes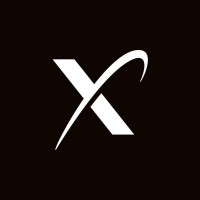 XPRIZE
Los Angeles, California
Posts: 108
admin
Outcome
A service that would combine data from several different sources (e.g. MRI, lab tests, epigenetic age markers, habits questionnaire, activity tracking, etc.) to visualize projected aging outcomes for individuals.
Impact
Such a service would help accelerate drug development by showing the effects that certain drugs and other external factors would have on an individual's aging process. The data collected could also aid in developing a more robust unified theory of aging, and to increase public awareness of the aging process. Finally, if the system were capable of providing people with real-time information about their health, it could help people become more aware of how they are biologically aging and encourage healthier lifestyle choices.
Relevant Technologies and Techniques
Sensors
Crowdsourcing (for funding and data collection)
Open source (for data sharing)
Personalization of treatments
Epigenetic mapping
DNA sequencing