Join the Pandemic Alliance Ideation Workshop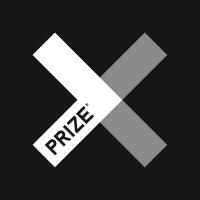 XPRIZE
Los Angeles, California
Posts: 192
admin
Registration is open for the Pandemic Alliance Ideation Workshop
this Thursday, July 23, at 10 AM PST / 1 PM EST
XPRIZE's Chief Impact Officer, Zenia Tata, will share the signature elements of challenge design thinking. Participants will break out into groups to identify challenges this alliance can focus on in three impact areas:
Gender Inequality
Food and Water Security
Climate Change
You must register in advance to secure your preferred challenge group. Submissions received after Wednesday, July 22, will be assigned a group at random.
Workshop Agenda (10am-12pm PST)
Welcome
Overview on Workshop
Breakout Sessions
Group 1 Pitching & Discussion
Group 2 Pitching & Discussion
Group 3 Pitching & Discussion
Next Steps & Wrap
Workshop pre-read is attached to this discussion. Contact
[email protected]
if you have questions.
Click here
to register.