About The Future of Food Impact Roadmap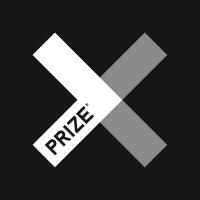 XPRIZE
Los Angeles, California
Posts: 192
admin
The world needs transformative breakthroughs in food systems to offer the best possible outcomes for the environment, food producers, and the 10 billion consumers projected by 2050. Achieving this requires deep changes in consumption patterns, small- and large-scale production, processing and distribution, subsidies and markets, and food loss and waste.
To explore these breakthroughs and the means to realizing them, the XPRIZE Foundation has partnered with the Australian Centre for International Agricultural Research (ACIAR), the International Development Research Centre (IDRC) and the Foundation for Food and Agriculture Research (FFAR) to create  the Future of Food Impact Roadmap.
This seven-month project uses multidisciplinary research methodologies, foresight techniques, and crowdsourcing tools to:
Analyze evolving trends and challenges;
Identify existing and emerging innovations shaping the future of food;
Highlight grand challenges unlikely to be addressed under a business-as-usual trajectory;
Construct potential futures and scenarios; and
Identify the breakthroughs needed to achieve a preferred future state of food and food systems.
Some of the breakthroughs identified by the Impact Roadmap process will form the basis for incentivized prize competitions, or XPRIZEs.
To understand how breakthroughs can be realized, please
click here to learn about XPRIZEs
.
Focus and Scope
This Impact Roadmap adopts a systems approach to food production, processing and distribution, and consumption. Its aim is to identify breakthroughs that can result in a future in 2050 where:
People around the world consume balanced healthy diets that are affordable, nutritious, sufficient, diverse, and desirable.  
Producers, in particular small-scale farmers, have access to resources, knowledge, and markets, leading to increases in production and improved livelihoods. 
Food systems are resilient to the effects of climate change and natural disasters, sustainable in a low-carbon economy, maintain ecosystems and promote biodiversity, ensure efficient natural resource use and management, and  minimize  food loss and waste. 
While this Impact Roadmap is global in scope, its focus on small scale food producers mandates particular attention to farmers in developing regions, such as Sub-Saharan Africa, and South and Central Asia, regions where 80% of food is produced by smallholder farmers. The goal, however, is to identify breakthroughs that are applicable everywhere.