About the Feeding the Next Billion Prize Design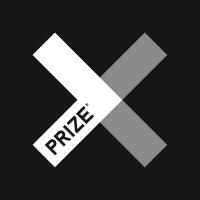 XPRIZE
Los Angeles, California
Posts: 192
admin
XPRIZE is excited to officially kick off the design process of our
Feeding the Next Billion
prize competition.
We are calling on food and technology experts to join us in this Prize Design, which will provide the outline of what the winning team must accomplish to be awarded the prize.
First, we ask for your advice on the
key issues
in alternative protein products. Next, we will request your feedback on
prize ideas
and eventually on metrics and targets of the prize.
The Challenge
The world's population is expected to surge to 9.7 billion by 2050. The majority of this growth is forecast to occur in developing countries, where rising income levels will result in increased desire for high-protein diets, yet, undernutrition will remain widespread. Overall food production is projected to grow 70% between 2007 and 2050 to meet increased demand. The World Research Institute projects that fish consumption will rise 58% between 2010 and 2050. Already, a quarter of all the world's land is used today to sustain more than 20 billion chickens, 1.5 billion cattle, and 1 billion sheep, which collectively consume 30% of the world's crops. The agricultural expansion required to meet the world's hunger will increase deforestation and biodiversity loss, and accelerate climate change by increasing the release of carbon into the atmosphere.
The Goal
This XPRIZE competition will seek to incentivize solutions which create white meat alternatives that replicate or outperform conventional meat in cost and access, environmental sustainability and animal welfare, nutrition and health, and taste and texture — ultimately leading to a future in which both people and the environment thrive.
XPRIZE team
This Prize Design is led by
@Caroline
,
@cnatan
and
@Kathleen_Hamrick
.
@NickOttens
manages the online community.
Your Role
As a member of our online community of experts, you will have the chance to share your knowledge and experiences, discuss promising innovations, and influence the evolution of the
Feeding the Next Billion Prize Design
.
What's In It For You
We know your time is precious, and we appreciate your participation and input.
None of the other benefits below come close to the reward of knowing that you contributed to a truly transformative breakthrough.
We will regularly announce the most prolific community members to recognize their contributions. Participation allows you to:
Network with diverse stakeholders;
Brainstorm with top experts;
Promote your work;
Earn rewards, such as online gift cards and XPRIZE gift boxes; and
Be featured in XPRIZE blogs and podcasts.
Need Help?
See the
FAQ
for answers to frequently asked questions.
If your questions isn't answered there, or you need help, please leave a comment here or contact the community manager,
@NickOttens
, via
[email protected]
.