Thank you for your contributions to the Zero-Waste Mining Prize Design! The discussions in the community have helped XPRIZE create the most impactful possible prize design for a competition in mining innovation.

We are in the final stages of the prize design process, and are anticipating launching this competition in Q2 of 2020.
Prize Parameters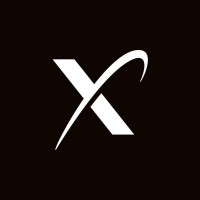 XPRIZE
Los Angeles, California
Posts: 127
admin
The Zero-Waste Mining XPRIZE team has begun drafting a high-level framework for the competition. Here is what's been established so far:

Round 1
Teams that have registered for the competition will draft a technology proposal for a zero-footprint mine for submission to the judging panel.
Length: 1 year
Output: Detailed white paper describing the technology and processes, as well as a plan for post-competition scalability
Evaluation Criteria: Environmental, Economic, and Technological Viability and Sustainability
Result: Milestone prizes for up to 10 teams

Round 2
Semi-finalist teams will be provided with a well characterized copper ore sample from an operating mine for laboratory-scale development efforts.
Length: 2 years.
Output: A well characterized metallic copper sample.
Evaluation Criteria: Metallic copper grade and recovery, environmental impact of proposed methodology, and economic model.
Result: Milestone prizes for up to 5 teams.

Round 3
Finalist teams will be given access to the mine site where they will set up a prototype-scale version of their technology.
Length: 2 years.
Output: One metric ton of metallic copper in a market-ready format (e.g. cathode, powder, pellet, etc) .
Evaluation Criteria: Metallic copper grade and recovery, environmental impact study, and economic feasibility, and assessment of sustained mining operation performance.
Result: Grand prize(s) for the team or teams that achieve the competition goals.

At XPRIZE we try to strike a balance between audacity and achievability. How achievable is this framework? What are we missing? What should we look for in order to ensure the long-term impact of the resulting technologies?

Now is the time to really DIG into the details!

Let us know all of your comments, thoughts, and ideas below.