About the Future of Longevity Impact Roadmap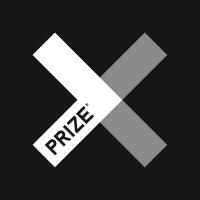 XPRIZE
Los Angeles, California
Posts: 192
admin
For much of the last century, Earth's population experienced tremendous increases in life expectancy. Is it possible to extend human lifespan even further, or reverse aging altogether?
In an initiative sponsored by Sergey Young, XPRIZE is studying the
future of longevity
to discover innovative and accessible ways to radically extend everyone's healthy lifespan.
About the Research
XPRIZE is building what we call an "Impact Roadmap" for longevity. An Impact Roadmap is a vision for the future and a plan for how to achieve that preferred future state.
We use multidisciplinary research methodologies, foresight techniques, and crowdsourcing tools to:
Analyze evolving trends;
Identify existing and emerging innovations shaping the field of longevity;
Highlight grand challenges unlikely to be addressed under a business-as-usual trajectory;
Construct potential futures and scenarios; and
Identify the breakthroughs needed to radically extend everyone's healthy lifespan.
Some of the breakthroughs identified by the Impact Roadmap process will form the basis for incentivized prize competitions, or XPRIZEs.
Click here
to access completed Impact Roadmaps.
Your Role
To support the creation of the Impact Roadmap, we are bringing together relevant experts from around the world in an online community, where we invite them to share their knowledge and experiences, recommend promising innovations, and evaluate XPRIZE's research.
Your participation is indispensable to the success of this project.
We ask your help to identify relevant resources, make sense of the existing research, discover and assess emerging and promising innovations, and validate our analysis.
We will rely on your contributions to identify needed breakthroughs, assess how they solve identified grand challenges, and help us ensure they are audacious yet actionable to help us chart a transformative path for humanity. In this way, an Impact Roadmap forms the foundation for the next generation of XPRIZEs. Contributing to the online community helps us make all this a reality.
What's In It For You
We know your time is precious, and we appreciate your participation and input.
None of the other benefits below come close to the reward of knowing that you contributed to a truly transformative breakthrough.
We will regularly announce the most prolific community members to recognize their contributions. Participation allows you to:
Network with diverse stakeholders.
Brainstorm with top experts.
Promote your work.
Earn rewards, such as online gift cards, XPRIZE gift boxes and trips to XPRIZE labs.
Need Help?
If you have questions or need help, leave a comment here or contact the community manager,
@NickOttens
, via
[email protected]
.