Thank you for your contributions to the Future of Longevity Impact Roadmap!
The discussions in this community have helped XPRIZE understand the challenges that need to be overcome to extend human lifespans and identify potential breakthroughs in longevity.
The Impact Roadmap is now complete. You can browse the interactive version on the
XPRIZE website
and download the full report.
The discussion forums about obstacles to long life, innovations in life extension and breakthroughs in longevity will be closed, but alumni of this project are invited to join the
Future of Longevity Group
to continue the conversation and stay in touch.
Aging, Circumvented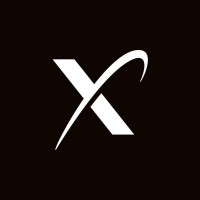 XPRIZE
Los Angeles, California
Posts: 108
admin
Outcome
A method to move the brain – with or without the entire head – of one person to the body of another, or to a non-human vessel, for over a year, while maintaining conscious thought or (in the case of cryogenics) demonstrating that consciousness can be recovered after a time.
Why the Need?
A successful brain- or head-transplant, from an old donor to the body (cloned or otherwise) of a young human being or to a non-human vessel, should solve many of the mechanisms of aging. While the technique may sound ghoulish, it may be no more horrendous than any organ transplant conducted in the present.
Stipulations for a Successful Breakthrough Solution
The transplant procedure should be safe for the transferred brain
While the procedure may rely at first on the availability of a recipient body, efforts should be made toward making it accessible – possibly by exploring the potential of non-human vessels to carry the detached consciousness.
Promising Technologies for Solutions
Head and brain transplants seem to be the most likely technological solutions for this breakthrough. While such procedures seem grotesque to many, they have the potential to keep older adults alive for a time - possibly just enough time for new medications to be developed.
Expected year for proof of concept:
2050
Expected year for mass-scaling:
2058