Congrats to Polina Mamoshina and Michael Ricciardi for winning this month's community rewards!
Polina wins a $75 Amazon gift card and Michael wins an XPRIZE gift box.
Click here
to learn more about rewards for members.
Announcement:
XPRIZE and California Governor Gavin Newsom have partnered to design a Wildfire Prize – a direct result of efforts from the Future of Forests Impact Roadmap and its community members!
Click here
to learn more.
With your input here in the community, at the lab and in two surveys, XPRIZE has been able to synthesize the following potential breakthroughs in longevity.

We now ask you to evaluate these breakthroughs and help us decide which can, and should, become XPRIZE competitions.

Why are these breakthroughs needed? How audacious are they (in terms of global impact)? What, if anything, must happen first to make these breakthroughs possible? And is anyone other than XPRIZE likely to do this?

If you believe a breakthrough has been overlooked, click on the "New Discussion" button to add one.
Welcome to the XPRIZE Longevity Community!
For much of the last century, Earth's population experienced tremendous increases in life expectancy. Is it possible to extend human lifespan even further, or reverse aging altogether?
In this initiative sponsored by Sergey Young, XPRIZE is studying the
future of longevity
to discover innovative and accessible ways to radically extend everyone's healthy lifespan.
Click on the
Register
button in the top-right corner to create an account and join, or
click here
to learn more before signing up.
Aging, Circumvented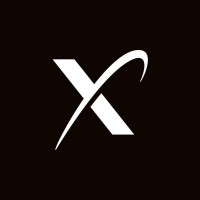 XPRIZE
Los Angeles, California
Posts: 65
mod
Outcome
A method to move the brain – with or without the entire head – of one person to the body of another, or to a non-human vessel, for over a year, while maintaining conscious thought or (in the case of cryogenics) demonstrating that consciousness can be recovered after a time.
Why the Need?
A successful brain- or head-transplant, from an old donor to the body (cloned or otherwise) of a young human being or to a non-human vessel, should solve many of the mechanisms of aging. While the technique may sound ghoulish, it may be no more horrendous than any organ transplant conducted in the present.
Stipulations for a Successful Breakthrough Solution
The transplant procedure should be safe for the transferred brain
While the procedure may rely at first on the availability of a recipient body, efforts should be made toward making it accessible – possibly by exploring the potential of non-human vessels to carry the detached consciousness.
Promising Technologies for Solutions
Head and brain transplants seem to be the most likely technological solutions for this breakthrough. While such procedures seem grotesque to many, they have the potential to keep older adults alive for a time - possibly just enough time for new medications to be developed.
Expected year for proof of concept:
2050
Expected year for mass-scaling:
2058