With your input here in the community, at the lab and in two surveys, XPRIZE has been able to synthesize the following potential breakthroughs in longevity.

We now ask you to evaluate these breakthroughs and help us decide which can, and should, become XPRIZE competitions.

Why are these breakthroughs needed? How audacious are they (in terms of global impact)? What, if anything, must happen first to make these breakthroughs possible? And is anyone other than XPRIZE likely to do this?

If you believe a breakthrough has been overlooked, click on the "New Discussion" button to add one.
Welcome to the XPRIZE Longevity Community!
For much of the last century, Earth's population experienced tremendous increases in life expectancy. Is it possible to extend human lifespan even further, or reverse aging altogether?
In this initiative sponsored by Sergey Young, XPRIZE is studying the
future of longevity
to discover innovative and accessible ways to radically extend everyone's healthy lifespan.
Click on the
Register
button in the top-right corner to create an account and join, or
click here
to learn more before signing up.
Aging-On-a-Chip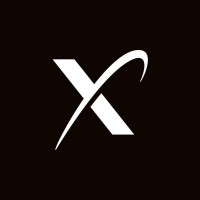 XPRIZE
Los Angeles, California
Posts: 70
admin
Outcome
A model of the human body that is detailed and accurate enough to replace some experimentation on animal models and even human beings with in-vitro experimentation and clinical trial simulation.
Why the Need?
Drug development and approval processes are expensive and take a long time, and many drug candidates fail to complete the process successfully. Part of the problem is that there are no good models to reliably test new drug candidates on in the lab, as animal models do not accurately reflect the complexity of the human body. Current labs-on-a-chip are not sophisticated and/or cheap enough to be widely used. Creating a detailed and accurate model of the human body could dramatically accelerate the development and approval of new drugs, including ones that induce longevity and age reversal.
Stipulations for a Successful Breakthrough Solution
The model must be more accurate and detailed than existing ones
The model must be cost-competitive enough to be used by any biomedical lab or biotech start up
The model should accelerate, and possibly even disrupt (by allowing everyone to experiment), the current drug R&D and approval process.
Promising Technologies for Solutions
Lab-on-a-chip technology is likely to play part in the construction of any physical model, in which actual drugs and molecules will be tested. The actual internal structure of the lab-on-a-chip, however, will need to simulate multiple tissues and organs, as well as 'blood' circulation throughout the tissues. Promising technologies for the fabrication of a lab-on-a-chip of this level of sophistication will probably entail nano-technological fabrication processes, 3D printing, tissue engineering and others.
Expected year for proof of concept:
2040
Expected year for mass-scaling:
2048