About the Future of Food Community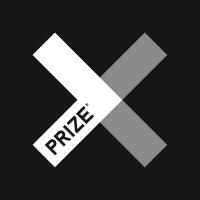 XPRIZE
Los Angeles, California
Posts: 192
admin
To support the objectives of
The Future of Food Impact Roadmap
, we are bringing together academics, innovators, NGOs and development practitioners, philanthropists, public- and private-sector professionals, futurists, farmers, sustainable agriculture experts, energy and climate scientists in this community, together with experts from other relevant fields from around the world.
Your Role
Your participation in this online community is indispensable to the success of this project.
We need your subject-matter expertise, knowledge, and experience to inform and guide us throughout the process of developing this Impact Roadmap.
We want your input to, among other things, identify relevant resources, make sense of the existing research, discover and assess emerging and promising innovations, and validate our analysis.
We will rely on your contributions to identify needed breakthroughs, assess how they solve identified grand challenges, and help us ensure they are audacious yet actionable to help us chart a transformative path for humanity. In this way, an Impact Roadmap forms the foundation for the next generation of XPRIZEs. Contributing to the online community helps us make all this a reality.
Click here to learn about XPRIZEs.
What's In It For You
We know your time is precious, and we appreciate your participation and input.
None of the other benefits below come close to the reward of knowing that you contributed to a truly transformative breakthrough.
We will regularly announce the most prolific community members to recognize their contributions. Participation allows you to:
Network with diverse stakeholders.
Brainstorm with top experts.
Promote your work.
Earn rewards, such as online gift cards, XPRIZE gift boxes and trips to XPRIZE labs.
How to Participate
You can participate by commenting on a live discussion or creating your own.
The Future of Food community is divided into five categories. Each contains discussions you can join.
About: In addition to background material, the place to provide feedback and suggestions and introduce yourself to the community.
Challenges: Here we ask for your suggestions and thoughts on the most pressing challenges facing food systems.
Innovations: Discuss and share material and ideas on existing and emerging innovations. Of particular importance to us is discovering and assessing the potential of emerging innovations that could become transformative breakthroughs.
Futures: Imagine and construct potential futures of food in 2050.
Other Discussions: Everything else, including concepts and definitions, scoping, and methodology.
Need Help?
If you have questions or need help, leave a comment here or contact the community manager,
@Nick
Ottens, via
[email protected]
.