Participants at
The Future of Food and Agriculture Workshop
developed new ideas for XPRIZE competitions. The community is invited to analyze these, and previous, prize ideas from the perspective of different stakeholder groups: finance and investment, culture and activism, community builders and connectors, multinational corporations, policymakers and regulators, and entrepreneurs and innovators.
Recoding Food Craving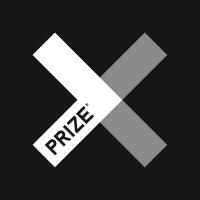 XPRIZE
Los Angeles, California
Posts: 193
admin
Recoding food cravings to be healthy, nutritious and green.
What problems will be solved with this prize? What breakthroughs will solve these problems?
Cravings catalyst, healthy and sustainable foods.
What are teams required to demonstrate? How long should they be given to do so? Write down your "winning team will" statement.
Document the scientific procedure that changes human craving for a month.
Demonstrate new craving is healthy and green.
Prize purse: How much and why? Will there be milestone prizes in addition to the grand prize?
$50 million. Milestones:
Shared library of cravings [...]
Prototype food that caters to cravings and healthy and green
New food safety protocol
Sign up a partner to produce and distribute new end product
What is the desired impact that this prize will have on people, our planet, and the sector/industry?
Carbon-neutral, 100% circular and profitability of healthy and nutritious food.
After the prize is won, how will these solutions be deployed at scale? What barriers might exist, and what "impact activities" could we run during or after the prize?
WFP
Costeo
Walmart
Amazon
DHL
Woer
Jumia
Brand partners:
Nash
Mars
Cargill
Pepsi
AB InBev
Diageo
Danone
Unilever