Participants at
The Future of Food and Agriculture Workshop
developed new ideas for XPRIZE competitions. The community is invited to analyze these, and previous, prize ideas from the perspective of different stakeholder groups: finance and investment, culture and activism, community builders and connectors, multinational corporations, policymakers and regulators, and entrepreneurs and innovators.
Super Protein Crops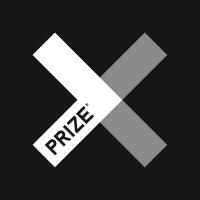 XPRIZE
Los Angeles, California
Posts: 191
admin
Identifying the next generation crops to feed the world with alternative protein that are good for the environment as well as people's health.
What problems will be solved with this prize? What breakthroughs will solve these problems?
Alternatives to animal products do not meet the standards that people are used to, which is the first step to feeding the next billion.
What are teams required to demonstrate? How long should they be given to do so? Write down your "winning team will" statement.
Demonstrate high protein content (25% and above) and equal or more nutritional value.
Hyper functionality, i.e., can be used for the replacement of animal protein.
Timeline: 24 months.
Prize purse: How much and why? Will there be milestone prizes in addition to the grand prize?
$3 million
What is the desired impact that this prize will have on people, our planet, and the sector/industry?
Healthier diets
Less pressure on climate and environment
More affordable food
Good for biodiversity
Risk diversification
After the prize is won, how will these solutions be deployed at scale? What barriers might exist, and what "impact activities" could we run during or after the prize?
Testing conversion and functionality as a protein alternative.