Thank you for your contributions to the
Amazonia Prize Design!
The discussions in the community have helped XPRIZE create the most impactful possible prize design for a competition to benefit the Amazon Rainforest.
We are in the final stages of the prize design process and are anticipating launching this competition in 2019 – details to come!
In the meantime, we are transitioning the community to a "Group" for alumni of the Prize Design. While our current discussions will be closed, we want to give you a place in the community to stay in touch with each other, provide additional ideas and thoughts for the upcoming competition, and for us to share relevant announcements and events with you
Click here
to join the new Amazonia Alumni Group and learn more.
What emerging technologies can be used to help us more quickly identify new species?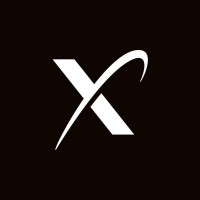 XPRIZE
Los Angeles, California
Posts: 108
admin
70% of plants with anti-cancer characteristics can only be found in the tropical rainforest, yet less than 10% of tropical rainforest plant species and .1% of animal species have been examined for their chemical and medicinal value.
At the same time, the
UN's 50-year study - completed this month by the Intergovernmental Science-Policy Platform on Biodiversity and Ecosystem Services
- demonstrates that nature's decline worldwide is unprecedented and that species extinction rates are accelerating. Its findings demonstrate that the world's massive loss of biodiversity is "eroding the very foundations of our economies, livelihoods, food security, health and quality of life worldwide."
What
emerging technologies
can be used to help us more quickly identify new species?
Share any links, examples, or ideas that you have!