Congrats to Polina Mamoshina and Michael Ricciardi for winning this month's community rewards!
Polina wins a $75 Amazon gift card and Michael wins an XPRIZE gift box.
Click here
to learn more about rewards for members.
Announcement:
XPRIZE and California Governor Gavin Newsom have partnered to design a Wildfire Prize – a direct result of efforts from the Future of Forests Impact Roadmap and its community members!
Click here
to learn more.
In the future, we want people to live a long and healthy (mentally, physically and emotionally) life, in which their biological aging is slowed down and age-related diseases appear much later in life than they do now.

What obstacles stand in our way, as we strive to fulfill that future?

We ask you to share and discuss any and all obstacles to long life, whether natural or social, environmental or political, legal or ethical.

Examples could include age being culturally undervalued, an aging population putting stress on natural resources and government budgets, and innovations in life extension exacerbating inequality.
Welcome to the XPRIZE Longevity Community!
For much of the last century, Earth's population experienced tremendous increases in life expectancy. Is it possible to extend human lifespan even further, or reverse aging altogether?
In this initiative sponsored by Sergey Young, XPRIZE is studying the
future of longevity
to discover innovative and accessible ways to radically extend everyone's healthy lifespan.
Click on the
Register
button in the top-right corner to create an account and join, or
click here
to learn more before signing up.
Epigenetic Alterations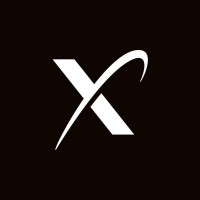 XPRIZE
Los Angeles, California
Posts: 65
mod
Epigenetic alterations in gene expressions are caused by modification of proteins and changes in the structure of DNA and RNA in a cell. Some of these epigenetic changes are associated with aging, and researchers have extended the lifespan of flies and nematodes by preventing them.

Description

Epigenetics is the study of changes in gene expression that are not caused by changing the DNA sequence itself, but instead by alterations to proteins and the structure of DNA and RNA in the cell. Four lines of evidence support the hypothesis that some epigenetic changes are correlated with the symptoms of biological aging.

Enzymes of the sirtuin (Sir2) protein family take part in silencing certain genes, and researchers have shown that by enhancing their expression they can extend nematodes' and flies' life span. Manipulation of certain Sir2 enzymes has mitigated aging symptoms in mice and contributed to healthy aging. Additionally, mice with a genetic deficiency of the SIRT6 enzyme undergo accelerated aging[108]. This evidence has supported the widespread belief that epigenetic alterations - specifically those facilitated via sirtuins - contribute to the aging process.

DNA methylation, an epigenetic change, is correlated with the aging process. In some diseases that resemble accelerated aging (e.g. progeria), the DNA is methylated (i.e. a methyl group gets added to the DNA molecule) in patterns that are similar to those found in normally aged individuals. However, no evidence has been found to prove that an organism's lifespan can be extended by altering these methylation patterns.

Alterations in the structure of chromosomes is correlated with aging. Certain proteins like heterochromatin protein 1𝛼, which are involved in determining the structure of the chromosomes, dwindle in number during the aging process, but by enhancing their expression, researchers have managed to extend longevity in flies.

A special class of microRNAs, known as gero-miRs, can have an impact on flies' and nematodes' lifespan, by regulating transcription of relevant genetic circuits. The gero-miRs' pattern of expression is itself altered during the aging process.

Impact

The extent to which epigenetic alterations contribute to the aging process and aging-related diseases and conditions is unknown as yet. However, should it be discovered that epigenetic alterations are responsible for a significant part of the aging process, it should be relatively easy to counter them even with today's technology.

Indeed, early experiments involving the mitigation of certain epigenetic alterations in mice via administration of histone deacetylase inhibitors resulted in neuroprotective effects and prevented age-associated memory loss in mice. Thus, this field is being studied widely in an effort to come up with treatments to the aging process - and possibly even reversing aging.

Difficulties

There has been an effort to uncover and develop therapeutics that work by manipulating certain epigenetic processes. However, the precise way in which epigenetic alterations influence aging is still obscure, and so attempts in this direction have been largely unsuccessful - at least so far.